For visitors - attending WEXPO gives you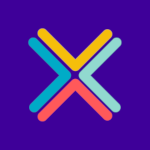 ​
- Access to a wide range of engaging businesses and services in a face-to-face environment where face-to-face engagement is the focus.​
- The opportunity to hear first-hand from world-class speakers in business success, leadership, family business, personal development and more. See SPEAKERS for more information.​
- Explore a variety of stalls. Meet and network with new connections in the comfort of comfortable, friendly environments.​
- High odds chances to winning a prize made available for WEXPO visitors​
- Follow the WEXPO community and enjoy special year-round member benefits.​
- Establish new strategic relationships and networks.​